CARPENTER ANT CONTROL: SAFE & EFFECTIVE
Are you seeing Carpenter ants in your home or place of business? Carpenter Ants are a common pest in Florida and can be a literal pain to deal with. We offer Guaranteeed Carpenter Ant Control that's safe * effective!
Our Guaranteed Carpenter Ant Control Service eliminates your Carpenter ants Fast! Our treatment gives you peace of mind that your Carpenter Ant problem will be fixed on the first visit or we'll come back for free, Guaranteeed!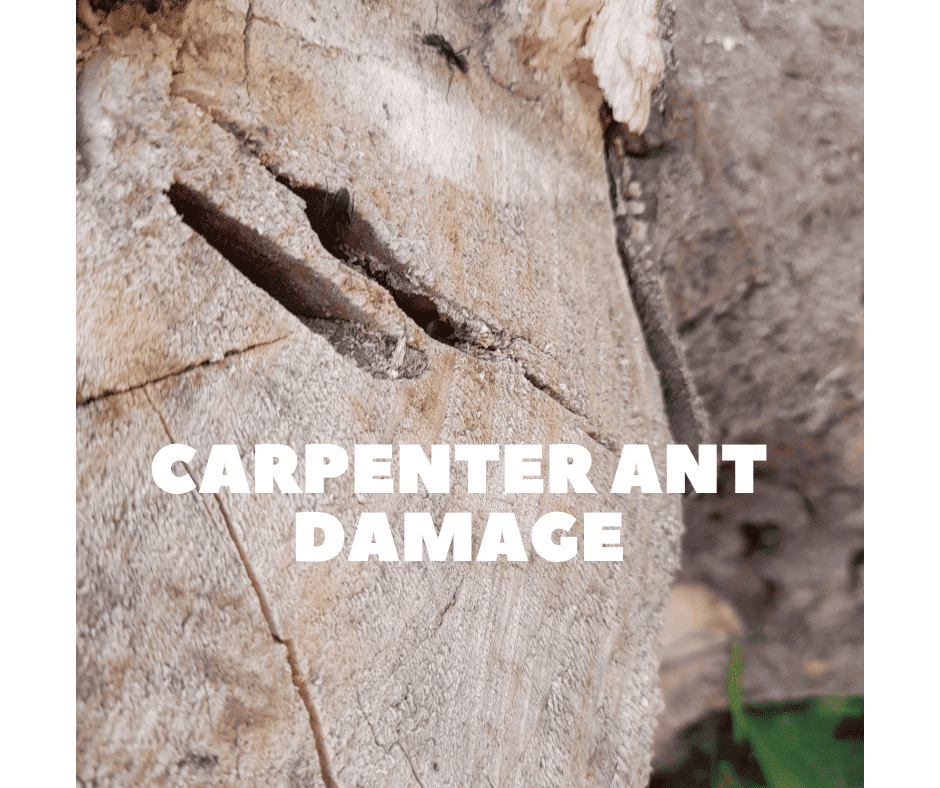 Our company offers professional carpenter ant control services in Brevard and Indian River County.
We use safe and effective products to get rid of carpenter ants.
CARPENTER ANT CONTROL STEP 1: IDENTIFICATION
Carpenter ants are large, black/reddish ants that are about 1/2 inch long. Our carpenter ant control service includes a thorough inspection of your property to find all of the carpenter ant nests. There are 2 types of Carpenter Ant in Florida.
Florida carpenter ant (Camponotus floridanus):
This is the most common carpenter ant in Florida. It is a large ant, about 1/2 inch long, with a black body and orange legs. Florida carpenter ants typically nest in moist wood, such as rotting stumps or firewood. They can also nest in homes, especially in areas that have water damage.
Tortugas carpenter ant (Camponotus tortuganus):
This ant is found in the central and southern parts of Florida. It is smaller than the Florida carpenter ant, about 3/8 inch long, and it has a black body with red legs. Tortugas carpenter ants typically nest in dead trees and logs.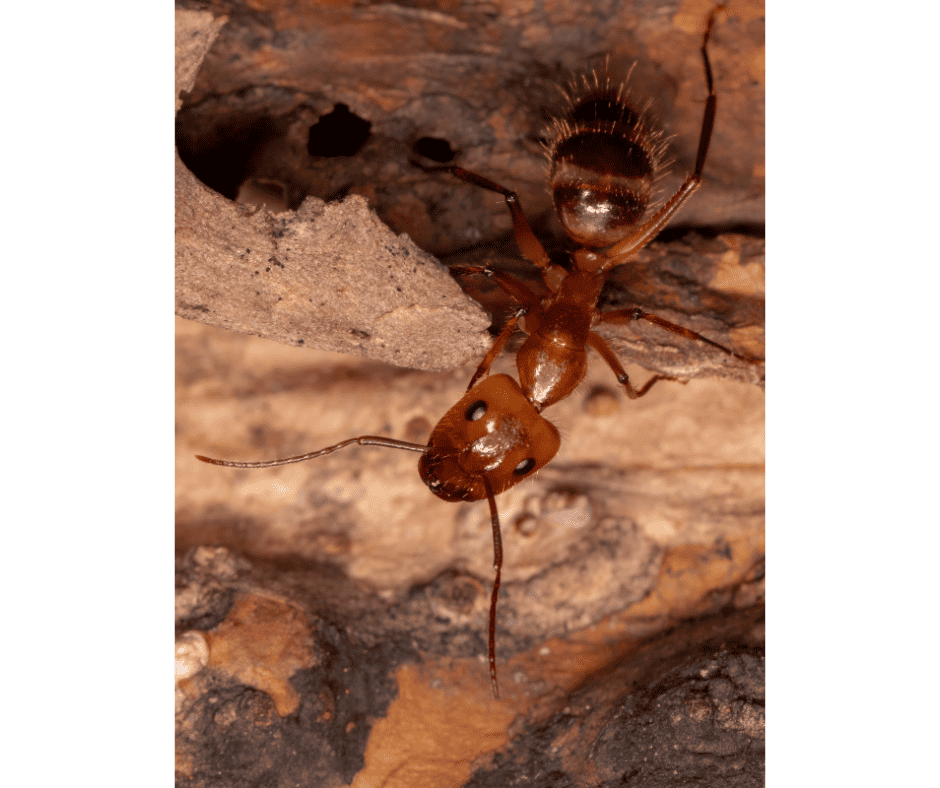 CARPENTER ANT CONTOL STEP 2: TREATMENT
Our Carpenter Ant Control Service uses a variety of methods to get rid of the ants, including baits, sprays, and dusts. We spray the crown of palm trees and the base of all plants and trees around the house.
TIPS TO AVOID CARPENTER ANTS
Keep your home dry. Carpenter Ants are attracted to water leaks.
Keep your home termite-free. Carpenter Ants are often found alongside a subterranean termite problem.
Carpenter Ants do not eat wood and can nest wherever they'd like; however, they prefer to nest in decaying wood.
Keep plants/trees from touching house.
Avoid having dead-wood or rotten limbs on your trees.
Fire wood should never be stored near your house. (Carpenter Ant & Termite risk)
Keep your yard (And gutters) free from debris.
Avoid using wood mulch next to your home.
CALL TODAY!
If you have carpenter ants, it is important to get them under control as soon as possible. Our carpenter ant control service is effective and affordable, and we offer a satisfaction guarantee. Call us at 321-704-0434 to set up your Carpenter Ant Treatment today!
FAQ's
How can I tell the difference between a swarming Carpenter Ant and a Termite?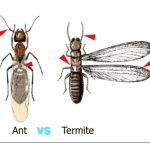 Carpenter Ants have a small waist while termites have a thicker mid-section.
When do Carpenter Ants swarm in Brevard and Indian River Counties?
Carpenter ants swarm on the Space and Treasure Coasts during the spring and summer months, usually from April to June. The swarming season can vary depending on the weather, but it typically peaks during the wet season. Right after rain showers.
Carpenter ant swarms are most common in the early morning or evening hours. The winged ants, known as alates, emerge from their nests and fly in search of a new home. They are attracted to light, so they may be seen near windows or doors.
How do carpenter ants damage wood?
Carpenter ants do not eat wood like termites. Instead, they excavate wood to create tunnels and galleries for their nests. They do this by chewing through the wood with their powerful jaws. The tunnels and galleries they create can weaken the structure of the wood and make it more likely to collapse.
Carpenter ants typically target moist wood, such as wood that has been damaged by water or is located in a humid environment. They are also attracted to wood that is soft or decayed.
How long is the Carpenter Ant free Guarantee?
What do carpenter ants eat?
Carpenter ants are omnivores. They typically eat sweets, plants, and proteins.
Related Links
https://entnemdept.ufl.edu/creatures/urban/ants/fl_carpenter_ants.htm
Table of Contents